Family Engagement and Families
The Carolina Family Engagement Center aims to help families engage in effective school-family-community partnerships and in their children's learning using evidence-based practices linked to improved achievement and development. CFEC will also work with families in their role as informed participants in decisions regarding their children's education and in the development of school, district, and state policies, plans, and programs.
CFEC Regional Liaisons will work with some 24 schools statewide for four years beginning in fall 2019 to develop, implement, and evaluate individualized school family engagement plans that support existing school climate and student achievement goals.
ATTENTION South Carolina Parents! Discover the Carolina Family Engagement Center's Parent Leadership Partners!
South Carolina parents interested in taking on leadership roles in their children's education are encouraged to apply to the CFEC Parent Leadership Partners for the 2020-2021 school year! Applications are now open
Parent Leadership Partners flyer
The Center of Excellence for College and Career Readiness at Francis Marion University has made this resource available for students and parents so that they may participate in virtual tours while making a decision on attending college.
From South Carolina State Library - Equity, Diversity, and Inclusion in Libraries: Bilingual Storytimes
Available for download: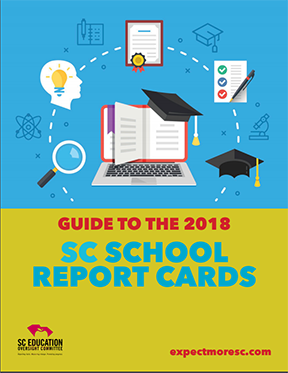 Guide to the 2018 SC School Report Cards (PDF) Made available by the SC Education Oversight Committee (EOC), this guide provides an overview and explanation of the key performance indicators on the School Report Card. The Report Card provides information about how adequately South Carolina's public schools are serving students. Contact us if you have other questions about the Report Card.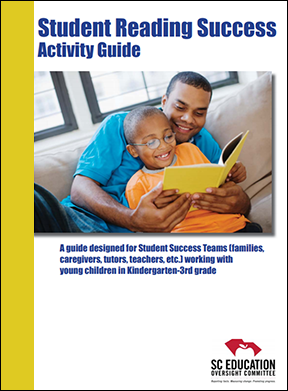 Student Reading Success Activity Guide (PDF) Designed for kindergarten-3rd grade, this handy guidebook is filled with tips and games to help your child or student become a better reader!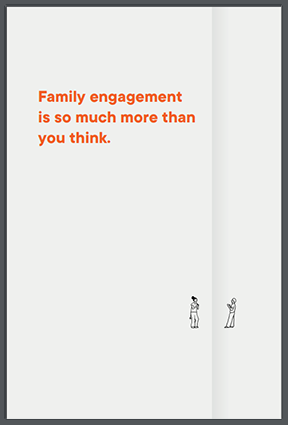 Communicating Family Engagement (PDF) A practical guide to effectively communicating the concept of family engagement, developed by the National Association for Family, School and Community Engagement (NAFSCE). Contact us to order printed copies; limit 2 booklets per request.