Meet the Carolina Family Engagement Center Team
Project Director
Karen Utter, J.D.
utter@email.sc.edu
800.868.2232
As CFEC Project Director, Karen has overall responsibility for the work of the Carolina Family Engagement Center, to include CFEC staff oversight, network coordination with partner organizations, managing development and implementation of CFEC family engagement initiatives, and overseeing CFEC training, outreach, and resource development and implementation. She also serves on the national Statewide Family Engagement Center Advisory Board. Karen is Associate Director of the SC School Improvement Council (SC-SIC), where she assists in the development of new materials, resources, training, and other initiatives designed to assist local SICs in carrying out their roles and responsibilities.
Project Co-Directors
The Project Co-Directors work closely with the Project Director in providing oversight for CFEC activities, including personnel, partnership coordination, resource and training development and dissemination, public outreach efforts, and work with the CFEC Advisory Board.
Tom F. Hudson
hudsontf@mailbox.sc.edu
800.868.2232
Tom is Executive Director of the SC School Improvement Council (SC-SIC). He has expertise in the operation and roles of School Improvement Councils (SICs), and in parent and community engagement. In that capacity, he oversees overall operations of SC-SIC and provides training, technical assistance, and other support to SIC members, educators, and public officials on the local, state, and national levels.
Gina M. Kunz, PhD
ginakunz@sc.edu
800.868.2232
Gina is Director of the University of South Carolina's College of Education Research Institute, and a Research Associate Professor in the Department of Educational Studies. A licensed psychologist, she also conducts large-scale research to identify evidenced-based practices for children, families, and educators. She also serves on the national Statewide Family Engagement Center Advisory Board.
Abraham Wandersman, PhD
800.868.2232
wanderah@mailbox.sc.edu
Abe is President of Abe Wandersman, LLC. He is a co-developer of the Getting To Outcomes™ implementation framework being used by CFEC and is Emeritus Professor in the Department of Psychology in the University of South Carolina College of Arts and Sciences. He has an extensive history of grant-funded work as a principal investigator.
Additional CFEC Staff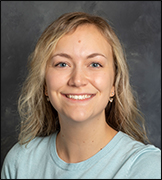 Josie DeShong, CFEC Graduate Assistant
deshong@email.sc.edu 
Josie is a first year graduate student pursing a Master of Social Work with a specialization in health and mental health. In her GA role, she is primarily responsible for conducting a systematic review of evidence-based practices on family engagement in education, creating a database of family engagement resources, and disseminating that information to campus and community partners. She also supports CFEC efforts by assisting with outreach, program planning, and assessment efforts.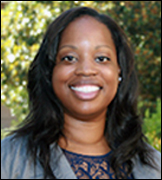 Theresa Harrison, CFEC Project Manager
harri642@mailbox.sc.edu
800.868.2232
Theresa assists in developing training tools and family engagement resources to provide to districts, schools, teachers, families, and community organizations. She supports development of CFEC organizational practices and procedures, budget management, and aids in meeting U.S. Department of Education and University of South Carolina grant compliance and reporting requirements.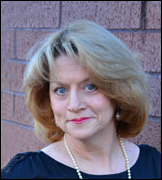 Claudia Parnell, SC School Improvement Council (SC-SIC) Digital and Web Director
cparnell@mailbox.sc.edu
800.868.2232
Claudia is Digital and Web Director for the SC School Improvement Council. She designs and manages production of all SC-SIC printed and web-based materials and publications, electronic media, social media, and manages the SC-SIC Member Network web-based data reporting system. For CFEC, she will design and coordinate printed and online publications, web presence, and social media outreach.
Regional Liaisons
To increase the likelihood that schools will be able to implement and sustain evidence-based family engagement programs, CFEC will focus significant resources on providing long-term, intensive family engagement capacity-building training and technical assistance to 24 K-12 public schools (four in each of the state's six regions: Upstate, Upper Central, CRSA, Midlands, Pee Dee, and Lowcountry). CFEC will assign a Regional Liaison to each participating school to assist it in planning, implementing, and evaluating a school-wide family engagement program that is evidence-based, includes dual capacity building initiatives, and is aligned with the school's existing improvement plan goals. The Regional Liaisons will maintain a base of operations in the SC School Improvement Council office, but will spend the majority of their time in the field working directly with districts, schools, School Improvement Councils, and families.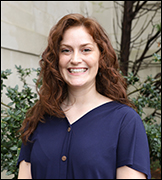 Laurann Gallitto, MMFT
Lead Regional Liaison-Midlands region
GALLITTL@mailbox.sc.edu 
Laurann received a BA in History and Modern Languages and a Master's in Marriage and Family Therapy at Converse College. She participated in the AmeriCorps NCCC service program assisting community organizations to address housing, education, disaster relief efforts, and environmental needs. Her experience in refugee resettlement includes positions with LSC and the IRC to assist, educate, and empower refugee youth. Laurann is excited for continued collaboration with schools and parents to increase family engagement and assist students across South Carolina!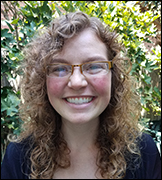 Julia Beaty, MSW, LISW-CP
Regional Liaison-Upper Central region
beaty2@mailbox.sc.edu
A Bilingual Regional Liaison, Julia is passionate about ensuring that both English- and Spanish-speaking children and families whose lives are impacted by disabilities and complex developmental trauma have access to multiple systemic supports.  As a clinically-licensed Social Worker, Julia has worked with children and adults with intellectual and developmental disabilities, as well as children impacted by developmental trauma. A Trust-Based Relational Intervention® (TBRI®) Practitioner, Julia has provided TBRI® Caregiver training for caregivers and professionals, both domestically and internationally.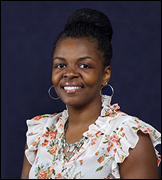 Ranina M. Outing, MHA
Regional Liaison-Pee Dee region
outingr@email.sc.edu
Ranina Outing has worked on a variety of research projects at the University of South Carolina. She has many years of experience in administration, providing training, technical assistance and coordinating programs. She earned a B.S. degree in Business Management with a Master of Business in Healthcare Administration. Ranina is a leader, which she demonstrates through helping, teaching, and supporting others. She is an active advocate for education and human welfare, determined to continuously develop her expertise in community, school and worksite settings. 
Lorilei Swanson, LMFT, LPC, PhD
Regional Liaison-Upstate region
SWANSOL@mailbox.sc.edu
Lorilei Swanson is a Licensed Marriage and Family Therapist and Professional Counselor with a PhD in Educational Leadership. She has a lifelong passion for strengthening families with previous work experience at the National Dropout Prevention Center, International Center for Service-Learning in Teacher Education and School District of Oconee. Lorilei is a recent graduate of the SC Education Policy Fellowship Program. Her leadership experience includes serving as SCAMFT President and School Improvement Council Chair at Walhalla High School, earning the SIC Advocate of the Year Award with fellow SIC member Dora Leonard in 2016. In 2018, the Walhalla High SIC earned the Dick and Tunky Riley Award for SIC Excellence under the leadership of Lorilei and co-chair Jessica Duke.
Student Interns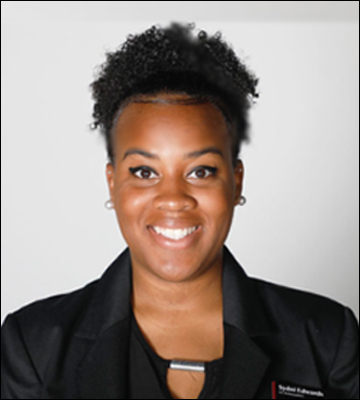 Sydni Edwards
Sydni Edwards is a junior broadcast/journalism major and a political science minor. She serves as the Social & Digital Media Intern for CFEC and is responsible for coordinating content among all social media platforms, developing a podcast, and editing video content. She serves as a College of Information and Communications ambassador and is an executive producer for her own show through SGTV that focuses on UofSC multicultural events.